Life Insurance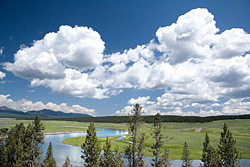 DON'T WAIT! "Request a quote today because people's health may decline without warning."
FREE No Obligation Medical Exams
"Get it Write Away" simple underwriting available for those Under 60 years of age. (no blood nor urine needed)
"CHILDREN?" "MARRIED?" "DEBT ?"
TERM Insurance- This is the least expensive way to buy life insurance. Plans are available in ten, fifteen, twenty and thirty year terms.
"I am a member of the Dave Ramsey Financial Peace program."
"SHORT-TERM SAVINGS for GRANDCHILDREN ?"
RETURN OF PREMIUM- This way to get all your money back if you LIVE. A safe place to save money and insure your grandchildren's parents.
"PLAN TO LIVE to 100 ?"
UNIVERSAL LIFE- This is a life-time term plan; one price stays the same and never goes up, forever.
"Tax Free Cash in Retirement for the affluent."
INDEXED UNIVERSAL LIFE- Accumulate cash by partcipating in upside of the market returns with no downside risk.
ALL PLANS with LIVING BENEFITS- Plans pay you money while you are alive in case of a terminal illness; some pay at the onset of a certain disease or illness, and after ninety days of being unable to perform activities of daily living or being cognitively impaired.
*Any remaining balance is payable at death. Life Policies must retain $10,000 balance payable at death.